406-265-5700
www.entremt.com
PMI-PBA: Business Analysis for IT Analysts and Project Managers (PMI-PBA)® Certification
PMI-PBA: Business Analysis for IT Analysts and Project Managers (PMI-PBA)® Certification
Course Specifications
Course Length: 5 days
Rate: $2795.00
Registration: Call 406-256-5700 or email entretraining@entremt.com to register or to request customized training or group pricing.
Overview
The most powerful approach to business evolution is the integration of Business Analysis and Project Management. During a project, business analysts report to the project manager in order to facilitate requirements gathering and analysis, communications, and stakeholder relationship management. Business analysis extends further across a product or service life-cycle than project management, assessing and assuring business value by providing the continuity necessary for business success from strategic analysis through operational maintenance.
This 5-day course developed exclusively by Interface Technical Training teaches the strategic and tactical roles of the Business Analysts and provides interactive coverage of the knowledge and skills necessary to master business analysis work. The course addresses Business Analysis contributions both within and external to projects consistent with the Business Analysis Body of Knowledge (BABOK® ) and based on the Project Management Institute's Professional in Business Analysis credential (PMI-PBA)®.
This course qualifies as 35 contact hours for PMI-PBA candidates, or 35 PDU's for current PMI® credential holders.
Experienced Instructor:

Steven Fullmer has a global reputation as a project manager, chief technology officer, and computer systems innovator. He has authored more than 100 articles and written courseware for several dozen courses in the fields of project management, productivity, business analysis and computer technology. Mr. Fullmer has been a keynote speaker at numerous Project Management conferences and events. He has more than thirty-five years of professional design and project management experience in finance and high technology firms. His career was established with companies such as Honeywell Large Computer Products, NEC Supercomputers, First Interstate Bank, Wells Fargo Bank, AG Communication Systems, and Lucent Technologies. He enjoys teaching to local and global classrooms via broadcast audiences, as well as having authored and created several dozen educational video series.
Courseware Materials:
Students will receive exclusive courseware and self-study guides authored by the instructor Steve Fullmer. Mr. Fullmer provides numerous real-word scenarios in Business Analysis including assessment, planning, monitoring and evaluation. The courseware, business analysis templates and supplementary materials are both a guide for practical real-word applications and a valuable resource for PMI-PBA certification exam preparation.
PMI PBA Certification:
Unlike a PMI PBA Bootcamp exam prep class, our Business Analysis training course provides knowledge transfer and practical real-word application content that will help Business Analysts, Project Managers and IT System Analysis perform better and create solutions that will bring value to their organization whether or not the seek a BA Certification. Credential seekers will gain a solid understanding of business analyst best-practices within the exam context and will receive study guides and practice exercises to assist with exam prep.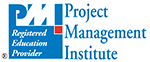 Interface is an official PMI Registered Education Provider (REP).  Provider ID 2961. We have continuously exceeded the rigorous standards outlined by PMI over the last decade.
Project Management Institute's Professional in Business Analysis (PMI-PBA) is a registered mark of the Project Management Institute, Inc.
Course Objectives
Understand Business Analysis
Identify the role of the business analyst
Understand the Business Development life-cycle
Integrate business analysis within Portfolios, Programs, and Projects.
Describe the relationship between projects and processes
Learn the terms, tools, techniques, and deliverables associated with business analysis.
Develop sound solution (product, service, process) design
Understand the principles and practices for effective requirements elicitation and analysis.
Understand Modeling techniques
Expand knowledge of Strategic Planning and Enterprise Analysis
Develop traceability, monitoring, and evaluation tools
Gain a solid understanding of the five PMI-PBA domains: Needs Assessment, Planning, Analysis, Traceability & Monitoring, and Evaluation
Audience
New and practicing Business Analysts
Project Managers
Product Managers
System Analysts
Quality Managers
Managers tasked with Strategic decisions
Prerequisites
Basic knowledge of business processes and/or project management
Course Outline
Introduction
Defining  the role and tasks of a Business Analyst
Generating Business Value
Solutions to business needs, problems, and opportunities
Stakeholder relationships: business processes, projects and external connections
Creating and adopting formal business analysis
The Business Analyst and projects; ideal PM-BA integration
The PMI-PBA domains
Certification opportunities
Process, tool, technique, and deliverables framework
General Functions of Business Analyst
Needs Assessment and Strategic prioritization
Business Analysis planning (the day-to-day work)
Requirements Elicitation
Requirements Analysis and Specification (includes modeling)
Requirements Documentation, Validation, and Management
Business Solution Delivery, Operation, and Maintenance
Needs Assessment
Problem, opportunity, constraint and triage
Request analysis
Solution approaches and business cases
The product life-cycle
Prioritization
Approval and Funding
Project initiation
Business Planning
Business analysis Work
As-is versus to-be
Product/project life-cycle approach
Solution context and design
Stakeholder analysis
Assurance Design and Acceptance Criteria
Solution success
The Business Plan
Project initiation
Business Analysis – Elicitation
Question development
Stakeholder requirements
Elicitation
Requirements generation

Decomposition
Studying
Modeling: scope, process, data, rule

Requirements prioritization
PM/BA collaboration during Elicitation
Business Analysis – Analysis
Requirements analysis
Iterative modification and Change Control
Requirements classifications
Tools for thinking, analysis, documentation & presentation
Advanced modeling
Characteristics of Excellent Requirements
PM/BA collaboration during Analysis
Approval, Verification and Validation
Traceability and Monitoring
Requirements states
Traceability Matrices
Baselines
Conflict resolution
Facilitation
Configuration and Version control
Confirmation of solution delivery
Confirmation of business value
Status and reporting
PM/BA collaboration and contrasts
Evaluation
Testing and Test Plans
Metrics and KPI
Test cases
Gaps, deficits, Deltas, and defects
Acceptance criteria and implementation planning
PM/BA collaboration and separation
Go/No-Go analysis
Product implementation
Product Transition
Post-implementation valuation
Product life-cycle schedule
Solution Replacement/Phase-out
Project Management and Operations Interfaces
Project Management methodologies and their relationship to the Business Analyst
Methodology comparison, contrast, and overlap
Product life-cycles : Predictive/Waterfall, Iterative/Spiral, Incremental, Adaptive/Agile
Role of the PM
Role of the BA
Working with the PMO
The Business Analyst and Operations